Services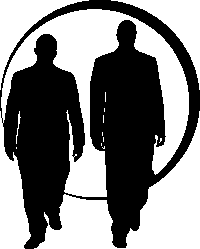 BRAND MARKETING
Brand marketing at an event may be the single most effective marketing tool at your disposal. No other strategy can place your product closer to direct contact with your targeted demographics. Therefore, Stomp and Clay Productions, LLC offer companies the opportunity to intimately connect their product to a captive target audience.
PROMOTION SERVICES
We provide a full range of promotional services to meet and exceed your desired needs. We execute promotions based on brand-specific objectives using our proprietary events or we custom-design events based on the objective, need or specific target opportunity. We use the finest vendors, venues and creative minds to create events unparalleled by any other promotional company or entity.
CORPORATE EVENTS
We take pride in creating the most unique events for corporations and brands based on client requirements. Our mission is to create, produce and execute an event that exceeds your expectations. We begin our planning process by providing you with the very best in project planning and execution. We plan your event with your targeted demographics in mind by providing the best service and presentation for your customers and clientele. When your event day arrives you can rest assure that your event will run smoothly, efficiently, and most importantly it will exceed your expectations.
PRIVATE EVENTS
We have the ability to plan events from 20 people to over 2,000 people. We plan private events and parties for all kinds of occasions the way you want it planned. There is no cookie cutter approach to having a successful private event. Every event is unique and custom-designed to meet our client's desired expectations. We pay close attention to details to ensure flawless execution and efficiency with your event. We'll make sure your event is the talk of the town.
SOME OF OUR CLIENTS
Cadillac
Diageo
Pepsi
General Motors
Sazerac Company Inc.
Ciroc
Magic Johnson Foundation
Rita's Water Ice
Nuvo
Veridyne Inc.
Omega Optical
Tangueray
Allstate Insurance
Prince George's Classic
Jack Daniels
Miller Brewing Company
Kappa Alpha Psi Fraternity Inc.
Remy Martin
Buick
Hennessy Black